The Kundalini Piano Mirroring Platform is now available for Android (!), and can be downloaded from Google Play: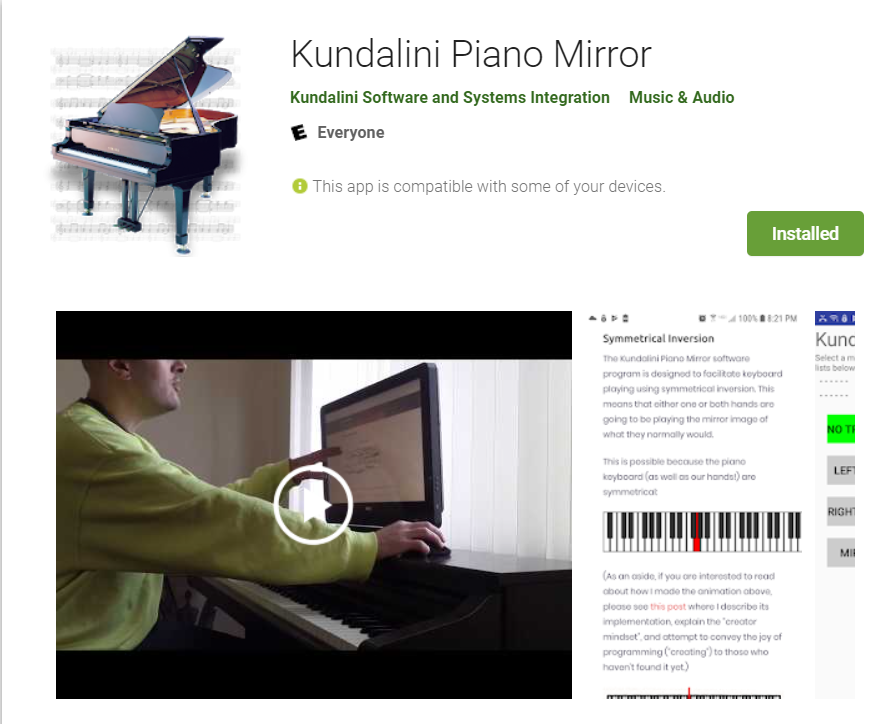 https://play.google.com/store/apps/details?id=com.kundalinisoftware.PianoMirrorGooglePlay
Like the original PortMidi-based Windows version, the Android version is designed to represent a minimally-viable-product. (In other words, don't look for a fancy UI here!)
Instead, the Android version provides the core functionality needed to facilitate symmetrically inverted playing– which is the whole point of this project.
But the world being what it is, expect updates in the future that provide a better user interface!