If you would like to interact with us through social media, please see this page that lists our social media presence.
Is email your thing?
support _at_ kundalinisoftware.com
Would you like to speak on the phone?
(330)541-8117
Want to visit in person or send some snail mail?
Kundalini Software and Systems Integration, LLC
526 S. Main St.
Suite 124D
Akron, OH 44311
Just click on the map for directions!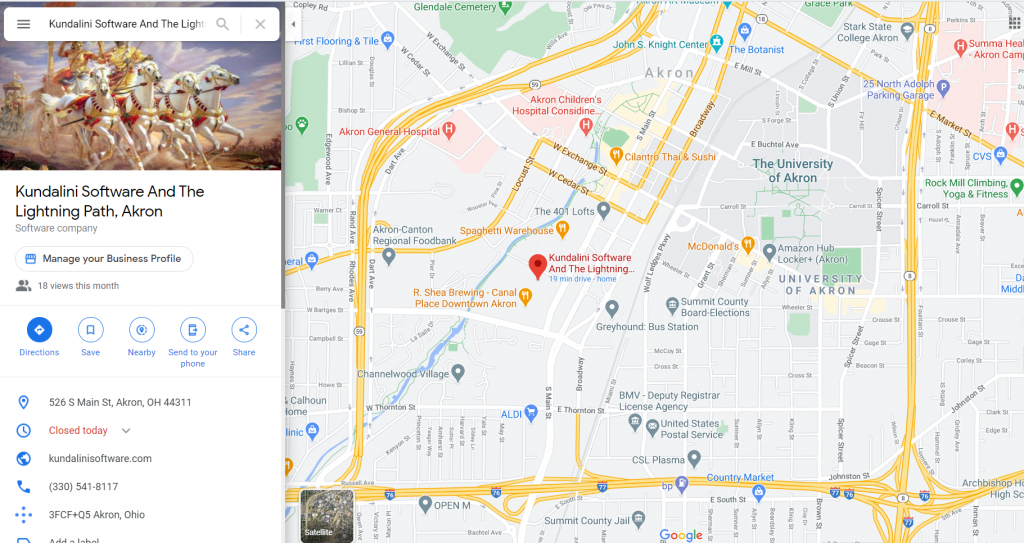 If you want to do some actual work (haha) to help out, just let us know and we will provide a sign-up for you on our Slack workspace.
We look forward to hearing from you!